At Aha! Creative, we're headquartered in Historic Downtown Florence, Alabama, but our vision is on the world. We design and develop beautiful, functional websites for many of the businesses that you know and use everyday. We work with clients across the country, designing, maintaining, and hosting their web presence.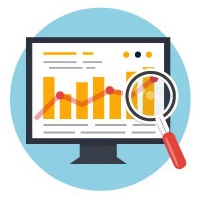 Beautiful Full Service Website Design
We can develop your website to be a simple online presence, a full e-commerce setup, or anywhere in between.  Designing your website with the visuals, functions, and text that tells your story and gets your business message to your clients (quickly and easily) is a challenge we love.
We work with our partners, the best of the best, for website hosting, inbound marketing, SEO, SEM, and more so that your website gets the search results that will drive clients to your business.
Contact Request for Website Services