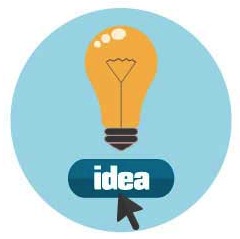 Does your business have a cohesive brand image? Do you have several different color schemes and logos at work right now, each competing with each other for attention? Aha! Creative can help you consolidate these different directions into one solid brand image.
Good branding ensures that potential customers and clients instantly recognize your business and what you stand for, just by seeing your logo and color palette. With so many potential ways to see your identity – from your business card, promotional print piece, point of purchase item, website, social media (you get the idea), consistency is key. We'll work with you to create a logo and brand to complement your vision for your company.
Taking on a new or revised brand image can be confusing. We can help design print and electronic pieces and marketing materials you'll need to make the change a success and reach your clients in a whole new way.
Contact Request for Branding Services