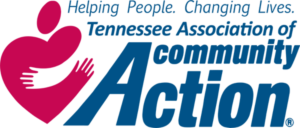 The Problem: The Tennessee Association of Community Action (TACA) has over 21 agencies in the State, all with different areas of need within different communities.
Each agency needed its own marketing effort but to do so within a cohesive messaging strategy and recognizable identity within TACA.
The Challenges: Communication to the "at need" audience in each community was not consistent. The audiences all had their own idea of what their Communication Action Agency provided and lack understanding of all the other services available. Each agency had their own social media efforts but without data or structure schedule to reach their audience segments.
Some agencies had a website and/or social media presence while others did not, and there was no consistency in messaging overall. Nor was there an understanding within the agencies of how to message on different channels and maintain/improve their visibility.
The Solution: We took the time to meet with each agency individually to understand their specific needs and developed a Strategic Plan for the entire state. This plan included:
Video: We created over 70 distinct videos, customized by gender, voice and ethnicity, that reflected the individual agency on a personal level that were used on the websites as well as social media.
Social Media: We developed a Facebook campaign for each agency that utilized targeting, geofencing, website redirects and highlighted programs specific to that agency. We also utilized the imagery and videos specific to the agency.
Websites: Developed 3 "templates" for each agency to choose from and built a library of imagery as well as a library of verbiage that created consistency between agencies but allowed for individuality.
Mapping: We created a comprehensive interactive map that could be utilized by every agency on their respective websites, to help the audience find their agency and see all the services available.
Results:
Over a 6-month period, the results included 24,641,922 impressions, 2,912,724 people reached, and 1,067,520 Engagements, Comments and Actions.
The impact was evident, garnering 7,034 link clicks and 189,553 daily views.
The agencies now have resources to utilize within a library of images, videos and content. Our intent was to help TACA help themselves and increase their visibility. Consider it done.
"As Executive Director for the Association, I was able to observe the Aha! Creative team successfully reach out and work with our twenty-one partner agencies, and their varied personalities and individual needs. As is the case with the other portions of our statewide marketing project, Aha! took the time to understand our needs and goals. They offered expertise, consultation, and design skills in their effort to improve our web presence and service to the public we serve. The entire Aha! team makes you feel like you're their only client; like you're that special. Even if you've never talked to an individual staff member, they respond as if they've been waiting on your call. Aha! makes it their business to try to help you, no matter the question. No question is too small or beneath anyone. It is a pleasure working with everyone there. Aha! cares about your campaign and the success of your organization. We look forward to a continued partnership with Aha!"
~ Kreda Yokley, Executive Director, Tennessee Association of Community Action